In order to access information as a Parent/Player, Coach, Director, Team Manager, Program Admin or Administrator, you will need to register as a user of the system. You should have received an email from PlayMetrics inviting you to register.
The email will come from noreply@pmsends.com with the subject line "Sign Up For [Type of Account] Access to [Club Name]". For example, if the Club name is "Blackfriars FC" and the account is for a Player, the subject line will say "Sign Up For Player Access to Blackfriars FC."
If you have not received an email
There could be several reasons you may not have received an email from PlayMetrics:
The email is in your spam folder.

The Club has the wrong or incorrect email address for you, or you provided the club a different email address than the one you are checking for the invite email.

You have not been added by the Club as a user. Please check with your Club Administrator to determine if this is the case.

You already have an account with PlayMetrics, in which case you should simply log in. 
If you are still having trouble, please contact support@playmetrics.com and provide the following information:
The name of your Club

Your name

Your player's name (if applicable)

Email address you supplied to the Club

The email App or Service you are using

Description of your issue

Phone number where we can reach you
Making a new account 
In the invite email you will find a "Sign Up" button. This button will take you to the signup screen where you will be prompted to create a password. Upon completion, you will be taken to your Home Screen if you are a Parent or Player, your Calendar if you are a Coach, or your Dashboard if you are a Director.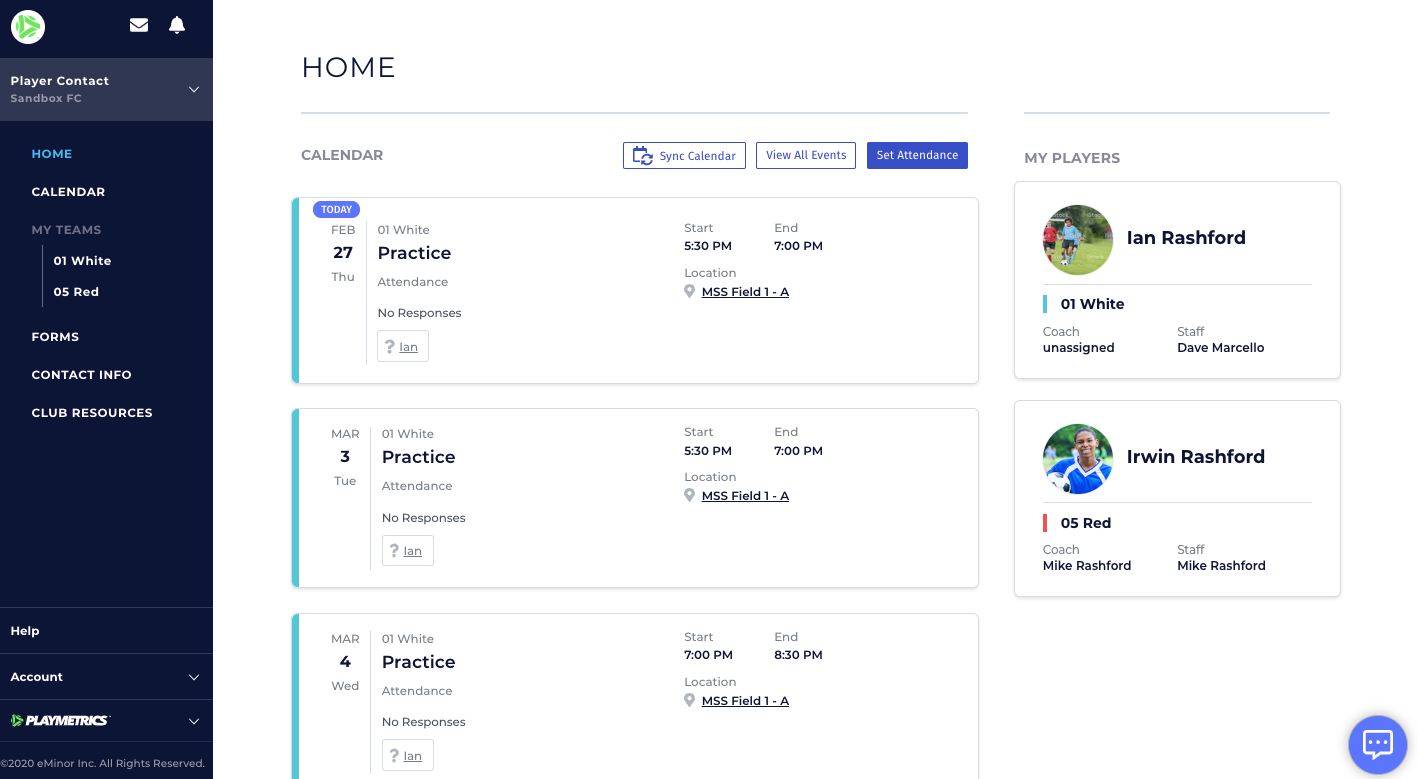 View of Parent/Player home screen